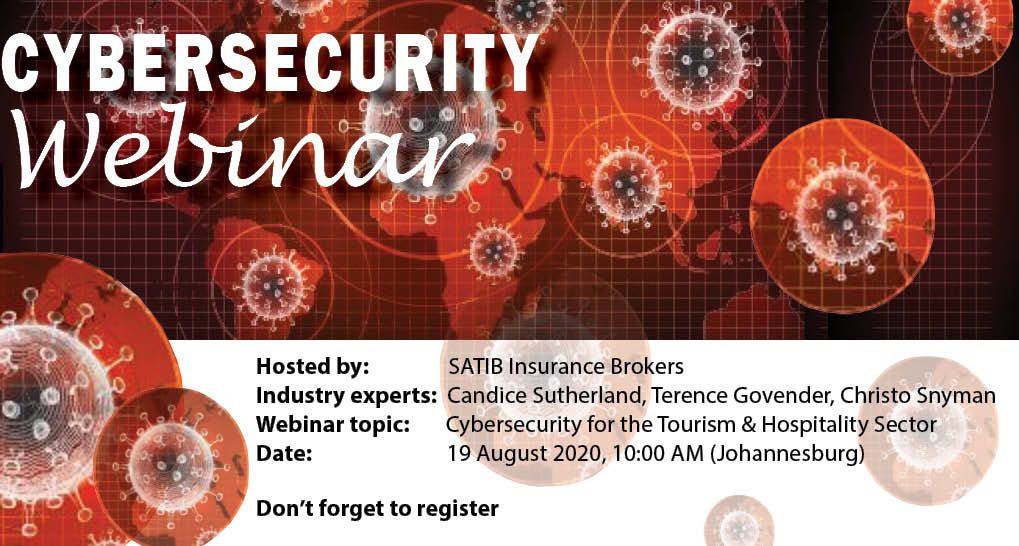 After months of mounting pressure on insurers, we finally saw a crack in what was insurers' previously unyielding stance. Ultimately, as you are well aware, an agreement was reached between the FSCA and insurers to provide interim relief to policyholders with CBI extensions. And this has since set in motion a succession of relief letters, complex criteria and calculations.
By now, your Accounts Executive will have been in touch with you personally, to inform you as to what all these recent developments mean specifically for your business.
The months of waiting, and the strain you have undoubtedly borne, are culminating in some relief, however we realise that this is still a frustrating exercise. It must feel that you're once again being forced to comply with requirements that appear arbitrary and intentionally onerous.
What we are seeing is that insurers who have put forward relief payments and settlements are suddenly buried under the volume of offers they must process. While this is little consolation to your business, as you await your fate, we suspect this is the reason for delays in receiving relief letters and even the cause of some of the hasty and incorrect payment calculations.
It sounds trite to ask for your patience after all you've endured, but know that we are beginning to see this dogged determination pay off. And we assure you that our team will help you through every step of this process, working tirelessly to ensure the relief that is due is paid accurately and expeditiously.
Meanwhile tourism moves swiftly and decisively…
Unwilling to accept defeat, nor wait idly on the sidelines, from the moment Covid-19 gripped our nation, the tourism and hospitality industry here has worked hard to lobby for the easing of restrictions, develop and rollout robust health and safety protocols, and devise constructive initiatives for input into the Department of Tourism's Recovery Plan.
Ready, eager and equipped, the industry has hit the accelerator now that intra-provincial leisure travel is officially permitted.
Just this week, we've seen an update to the TBCSA Tourism Industry Standard Protocols for COVID-19 operations (found here), as well as the launch of the Travel Safe – Eat Safe Certification Programme and the official Covid-19 app for tourism and hospitality businesses—Opus4business available for download.
As you too look to resume business, we encourage you to check in with your Accounts Executive to ensure that you have the appropriate level of cover in place. This is especially important for those who have reduced cover during lockdown to provide some much-needed savings.
Know that our SATIB24 service is also available to provide you with, not only added peace of mind, but also material resources and actionable advice in the case of an emergency—Covid-19 related or otherwise.
We want to ensure that the products we offer work for you. And a few weeks back, we asked for your input on a survey: SATIB24: Re-imagining risk transfer and incident management. We would once more like to ask you to please consider completing this short 4-question survey and providing feedback as to how we can tailor our offerings to address your primary risk concerns and insurance/incident management-related needs as we enter this stage of 'new normal' and beyond.
To date, the results of the survey call attention to some of the areas in which we will continue to enhance our services. Here are a few insights and how we are addressing them now:
Business disruption due to a positive case of Covid-19 on the premises is a primary risk concern as you reopen. We are enhancing SATIB24 to give you real-time advice on minimising your risk through health and safety protocols and engineering controls and management of symptomatic guests and staff. If you experience a positive case of Covid-19 on your premises, SATIB24 will advise you on cleaning protocols and best practices to get you up and running with limited disruption.
Pandemic cover for future infectious diseases and traveller insurance with 'cancel for any reason' cover are products you would like to see offered in the future. We are a long way down the road in investigating these products, looking at examples of insurers overseas who provide these products and engaging with our local and international insurance industry on these areas of risk transfer.
How to limit liability exposure during Covid-19 is a key topic on which you would like to receive additional information. Our legal counsel has created a resource to answer some of your questions on possible Covid-19 civil liability should your business be accused of a spreading event. And we have additionally provided some guidelines with regards to Covid-19 related indemnities.
Cybersecurity is another key topic for which there is concern—but which is often misunderstood or overlooked. No longer! SATIB is hosting a webinar on cybersecurity for the tourism and hospitality industry. Join experts Candice Sutherland, Terence Govender, and Christo Snyman to talk about how to ensure you don't get caught out by cyber-criminals.
 Webinar topic: Cybersecurity for the Tourism & Hospitality Sector
When: 19 August 2020, 10:00 AM (Johannesburg)
Register in advance for this webinar here.
After registering, you will receive a confirmation email containing information about joining the webinar.
Are we on the right track? If these insights and actions don't resonate with you and your business' needs at the moment, please let us know in the survey. Help us steer our efforts to bring you true and tangible value.
Kind regards

Dewald Cillie
SATIB Insurance Broker – Executive Head